I bought a ton of patterns at a garage sale. I was going thru them, and found this one that seems very old. It is a Marian Martin Pattern, evidently purchased thru the St. Louis Globe Democrat Pattern Department. The St Louis Globe was a newspaper, that is now out of business. The address for the "pattern dept" is 232 west 18th Street, New York 11, NY. The postage was 1 cent. The postage meter number was 2662. The pattern inside is a one piece jumper with heart hip pockets, # 9397. The instructions appear to be typed. Can anyone provide info as to the age of this pattern and its value?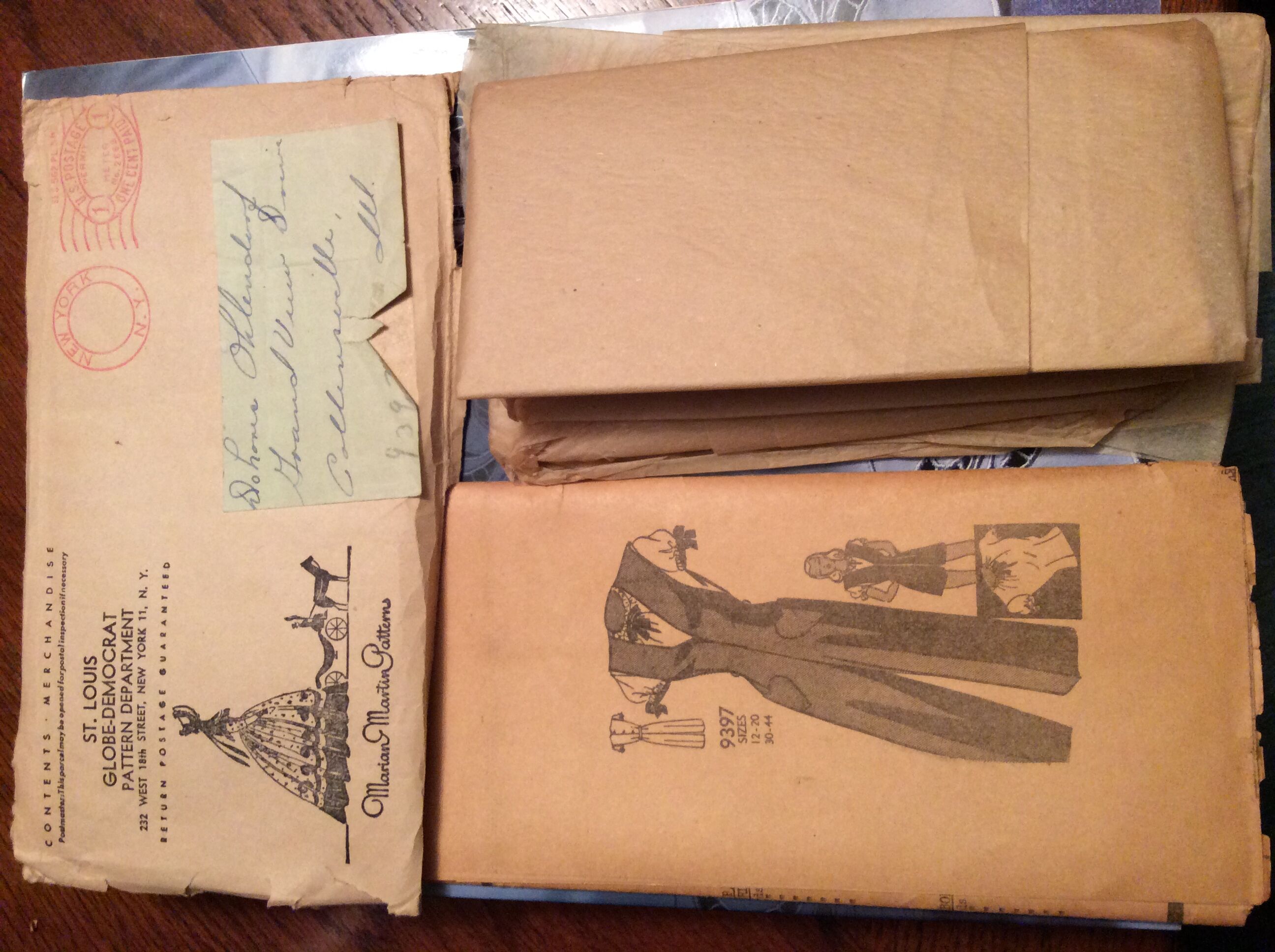 Community content is available under
CC-BY-SA
unless otherwise noted.